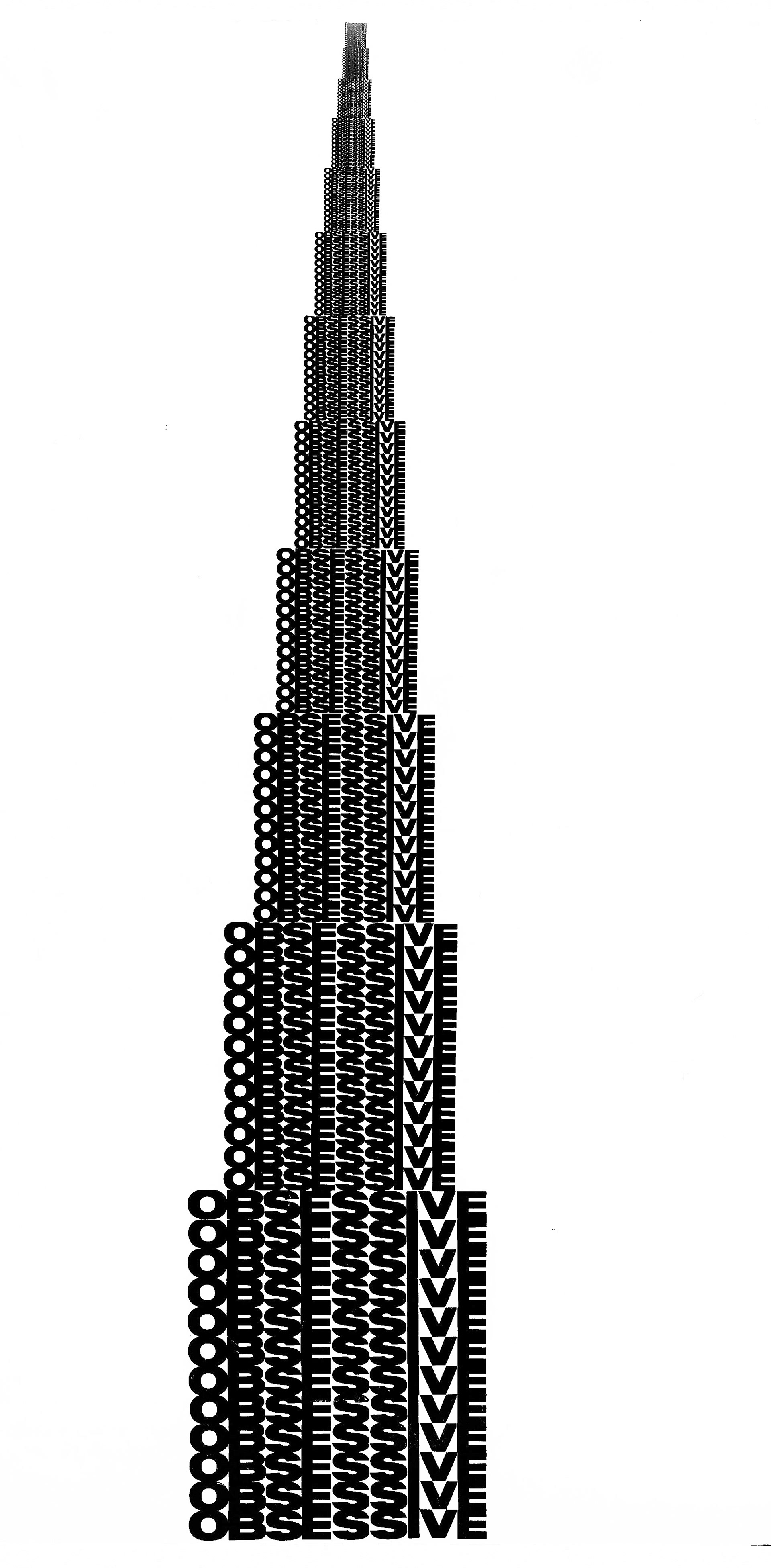 The Obsessive Tower is 48" tall, 1968.

Obsess Strip, 1968.
The image above is a continuous strip with the "S"s continuing ad-infinitum. It was made by joining multiple copies of black and white photostats.
It appeared in an exhibit entitled Language & Structure in the Anna Leonowens Gallery in Nova Scotia in 1975.