Dartington College of the Arts 1958-1960
Dartington is a 1,200 acre estate in South Devon, England with a medieval hall that dates back to 1388-1400. The estate, bought by Leonard and Dorothy Elmhirst in 1925, was mostly derelict at that time. The Elmhirsts created an experiment—to invigorate the depressed local economy and later to create a co-educational school, center for agricultural science and horticulture, and a school for the artsn. Leonard had been in India and was very impressed by meeting Rabindranath Tagore and seeing his new university, Santiniketan. Dorothy, the daughter of William C. Whitney (Whitney Museum), became an heiress at an early age and felt that wealth entailed social responsibility.
By the time I attended Dartington as an art student in 1959, the Music School and Dartington String Quartet were well known, as were the Center for The Arts (music, art, drama and design), progressive co-educational school, horticulture school, adult education center, textiles, sawmill, Dartington glass and more.
I was one of the first art students at Dartington Hall. I stayed there two years and found it to be a powerful experience. I studied, painting, drawing, architectural history, ceramics and textiles, and participated in local events with schools and small villages.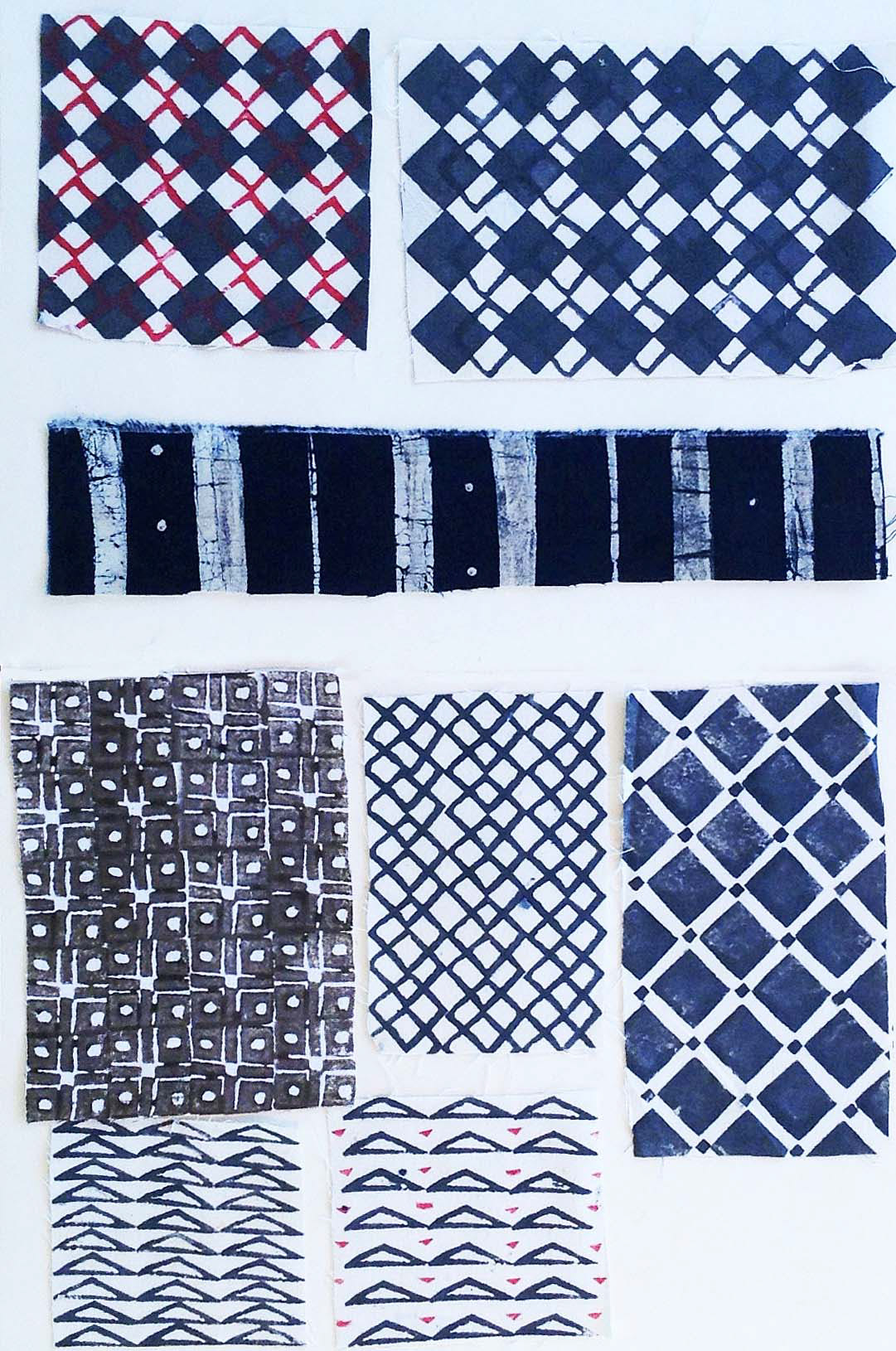 These textiles were made using hand-painted wax-resist and small hand carved potato block-prints. The all-natural dyes were: indigo vat, iron rust, helizarin, lemon juice and manganese.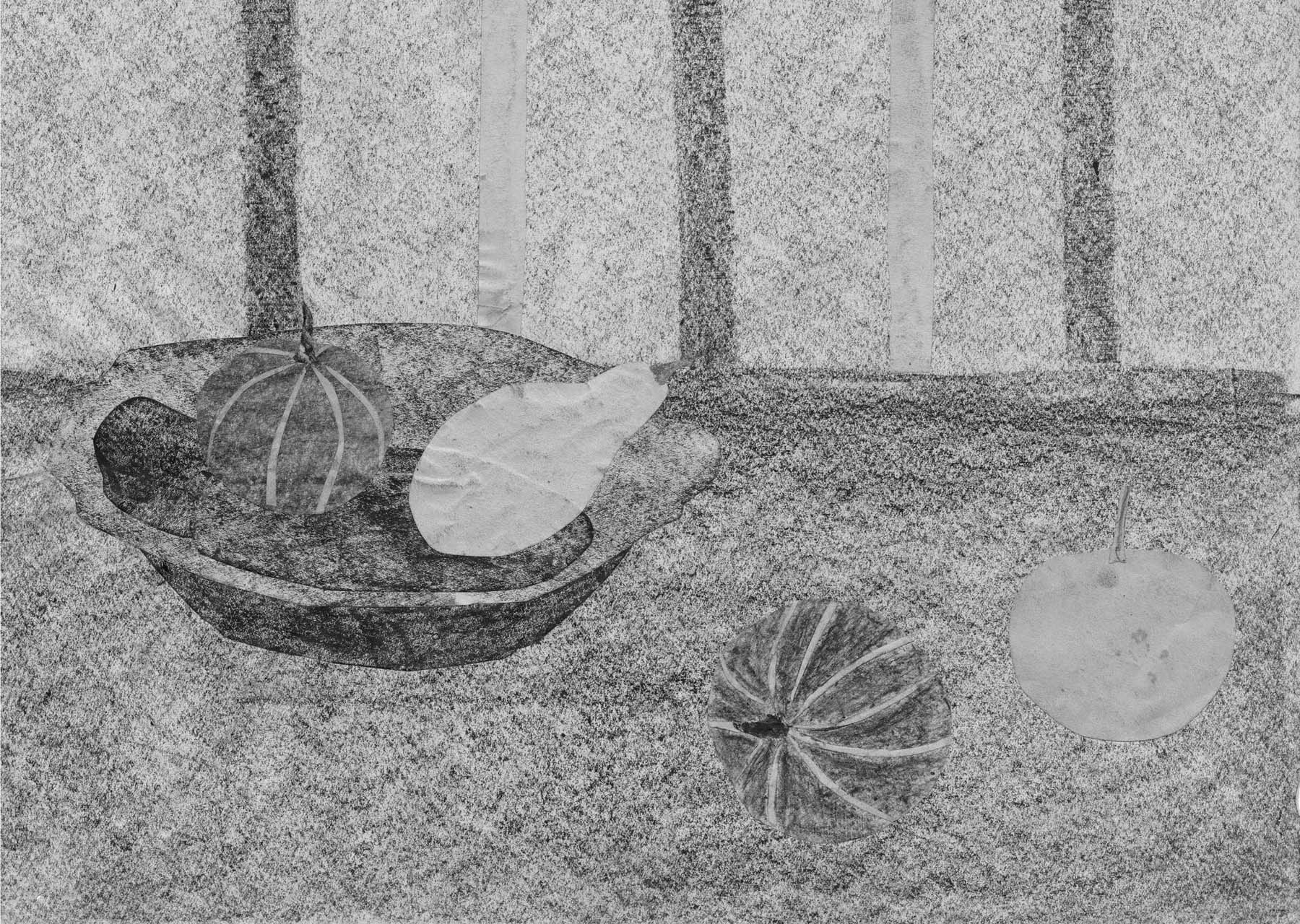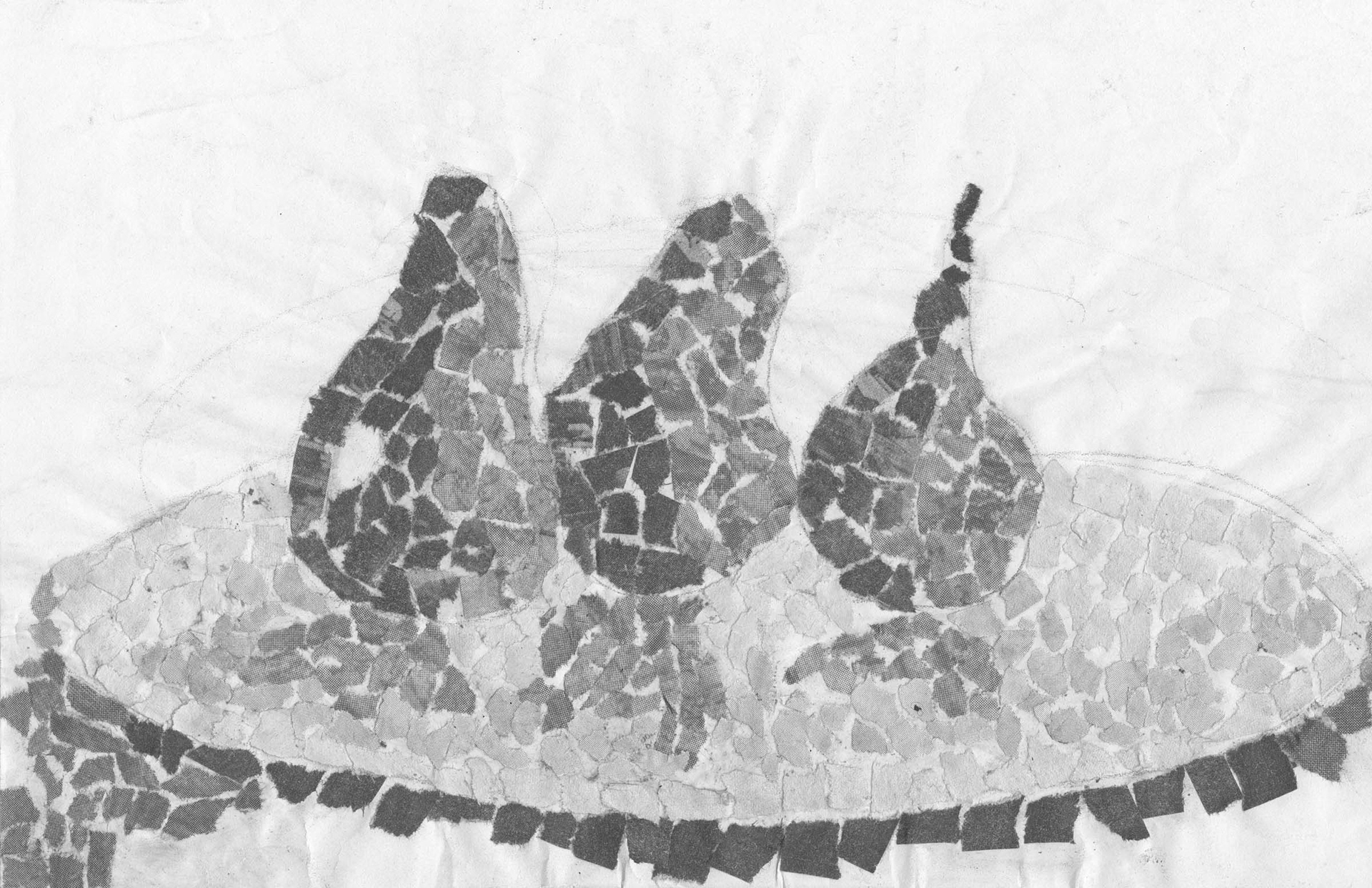 Still Life made from rubbings of a variety of surfaces which were then cut to depict the objects of the gourd still life.
Still Life of three pears made from torn newspapers.
Drawing of
Old Man in Thought
by Rembrandt.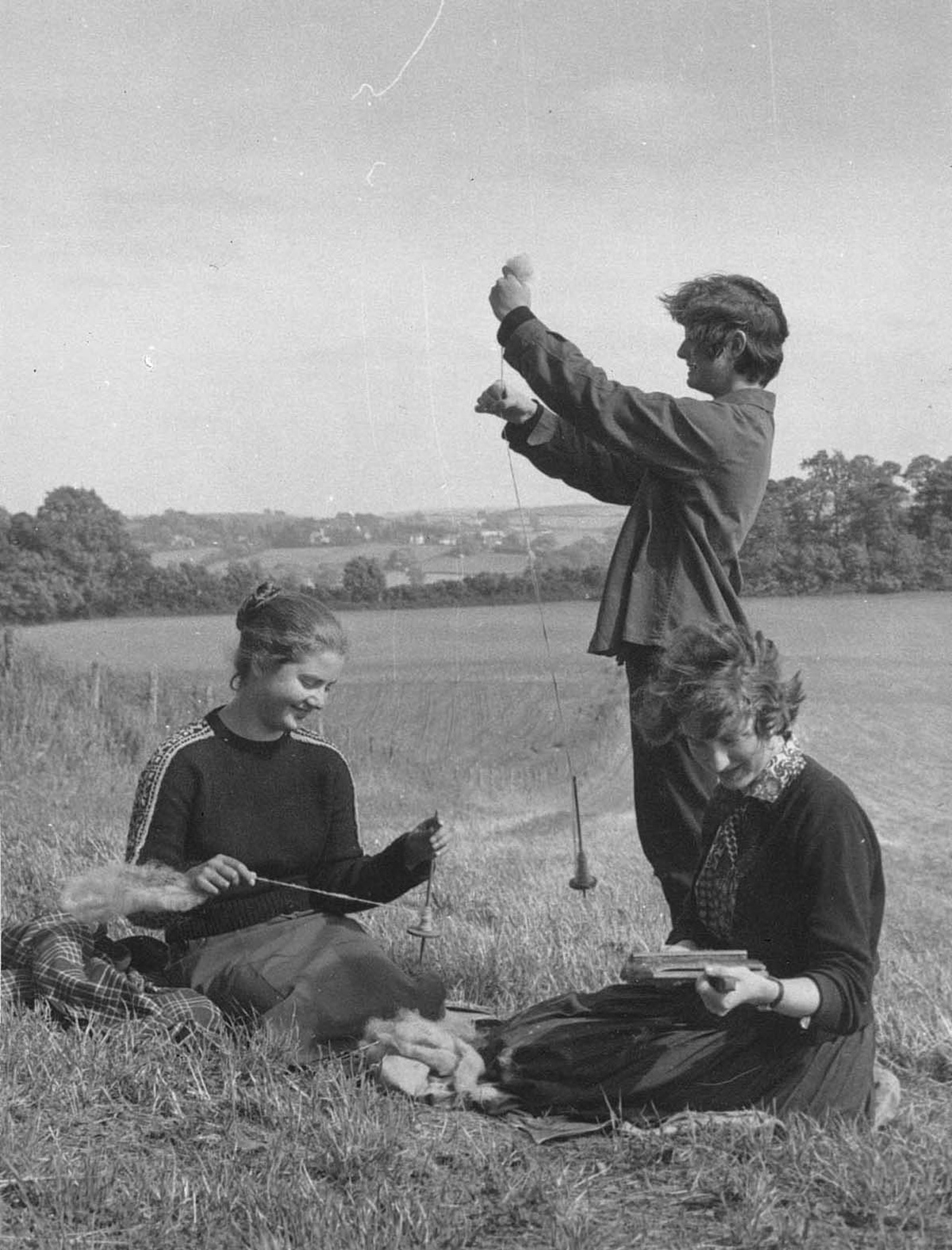 Three Dartington students (I am standing) using hand spindles to spin sheep's wool we had carded. The wool was dyed using natural dyes collected from plants and shrubs on Dartmoor in Devon.
We created the tapestry on the right which was donated to a local school.